Distilled water (4 cups for soaking)
Distilled water (1 cup for blending)
Soak cashew nuts in distilled water for 3 hours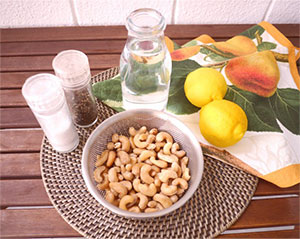 Place cashew nuts in a blender or food processor and process with distilled water till smooth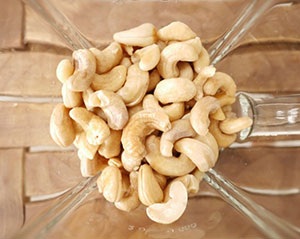 Add salt and pepper to taste
This recipe is best served with Sunshine 100% Australian Oat Wholemeal Bread that has a blend of nuts and seeds for added texture and robust flavour.
These deliciously easy cheese stick rolls are the perfect party snack for all occasion!
4 slices of Sunshine Soft White Bread
4 garlic cloves, peeled and thinly sliced
1 Tbsp dried thyme leaves
1/2 carrot, finely grated
2 cans of peeled whole tomatoes, crushed and juices reserved
In a saucepan, heat the olive oil over medium heat.
Add the onion and garlic, and cook for 10 mins until golden brown.
Add the thyme and carrot, and cook until the carrot is soft.
Add the tomatoes and juice and bring to a boil, stirring often.
Lower the heat and simmer for 30 minutes until as thick.
Season with salt and serve. This sauce holds 1 week in the refrigerator or up to 6 months in the freeze
Use a rolling pin to flatten a slice of bread
Place a slice of cheese on the flattened bread and roll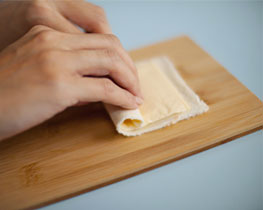 Heat up pan with butter and pan fry the roll allowing the melted cheese to hold the roll together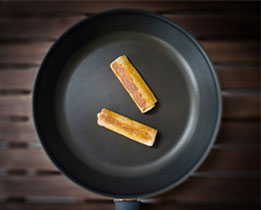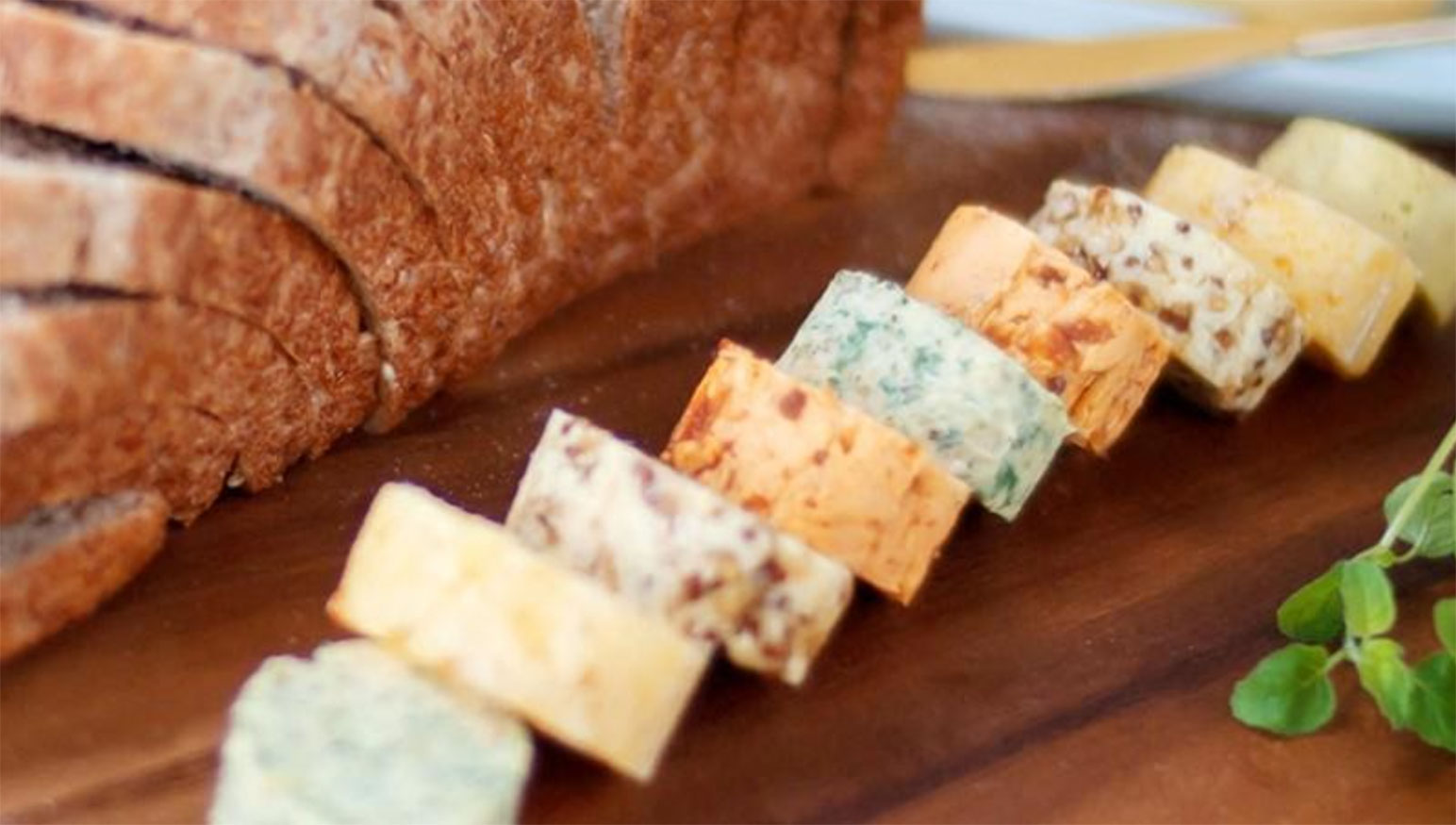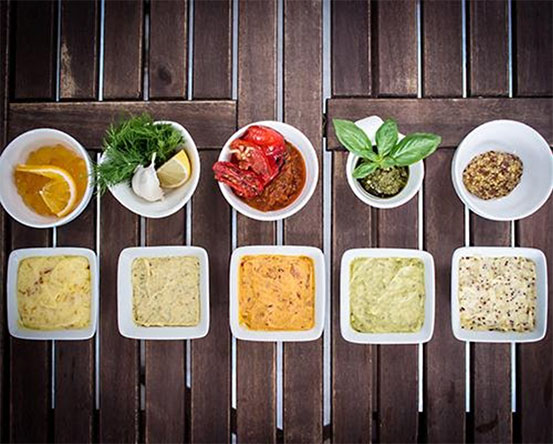 Take butter out of the fridge for an hour to soften.
Use a good quality unsalted butter so that you can control the salt level.
Beat the butter using a wooden spoon and add in your favourite flavourings.
Here's a list of butters we've created:

Apricot jam

Garlic herb (parsley+garlic+lemon juice)

Roasted bell peppers & olive oil (Blended with a food processor)

Pesto

Whole-grain mustard

Place the flavoured butter into cling film, roll it around the butter to form a sausage shape, then twist the ends to seal.
This flavoured butter will keep refrigerated for up to 3 days or frozen for up to a month.
This recipe is best served with Sunshine Bread With Wheat Germ and Bran packed with essential nutrients that is soft and tasty.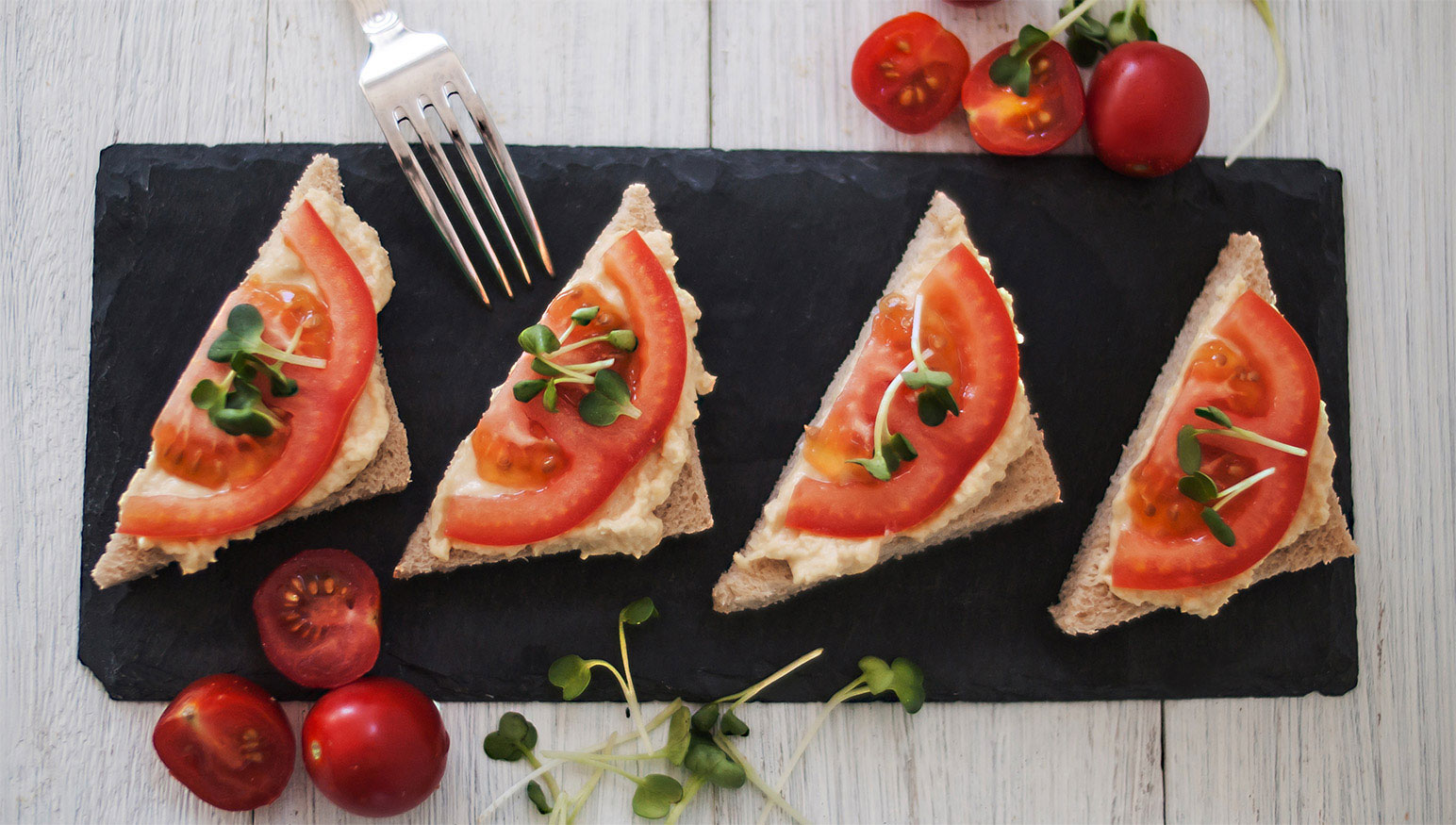 Try this healthy hummus recipe in place of mayonnaise! Not only is it healthier and more nutritious, it has a lot more flavor!
Sunshine 100% Australian Oat Wholemeal Bread
2 cups canned garbanzo beans or chickpeas, rinsed and drained
Combine the canola oil, chickpea, lemon juice, garlic and salt in a food processor.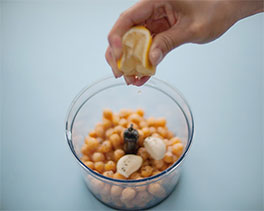 Remove the crust of the bread.
Spread hummus on the bread.
Place a slice of tomato on top of the hummus.
Garnish with pea sprouts (optional).
4 slices of Sunshine Bread With Wheat Germ and Bran
1 piece of buffalo mozzarella
Preheat your oven to 200°C
Decrust your slices of bread
Spread pizza sauce on the bottom of one slice, then top with mozzarella and pepperoni
Cover with another slice and crimp the edges with a fork to seal
Brush with egg wash and bake till golden brown
Love crisp chocolate cookies? So do we! Feel the chocolate spread ooze with every mouthful!
6 slices of Sunshine Bread With Wheat Germ and Bran
Stamp out bread circles with round cookie cutter.
Place bread circles on a grilling pan and use a grill press to push down on the circles (this give the bread the grill marks).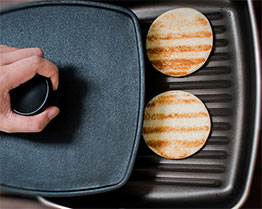 Remove the bread circles from the pan when toasted.
Use the chocolate spread to join 2 bread circles together.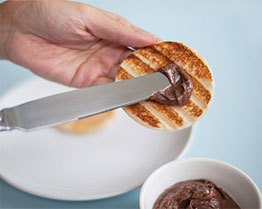 Stack the sandwich cookies and it is ready to be served.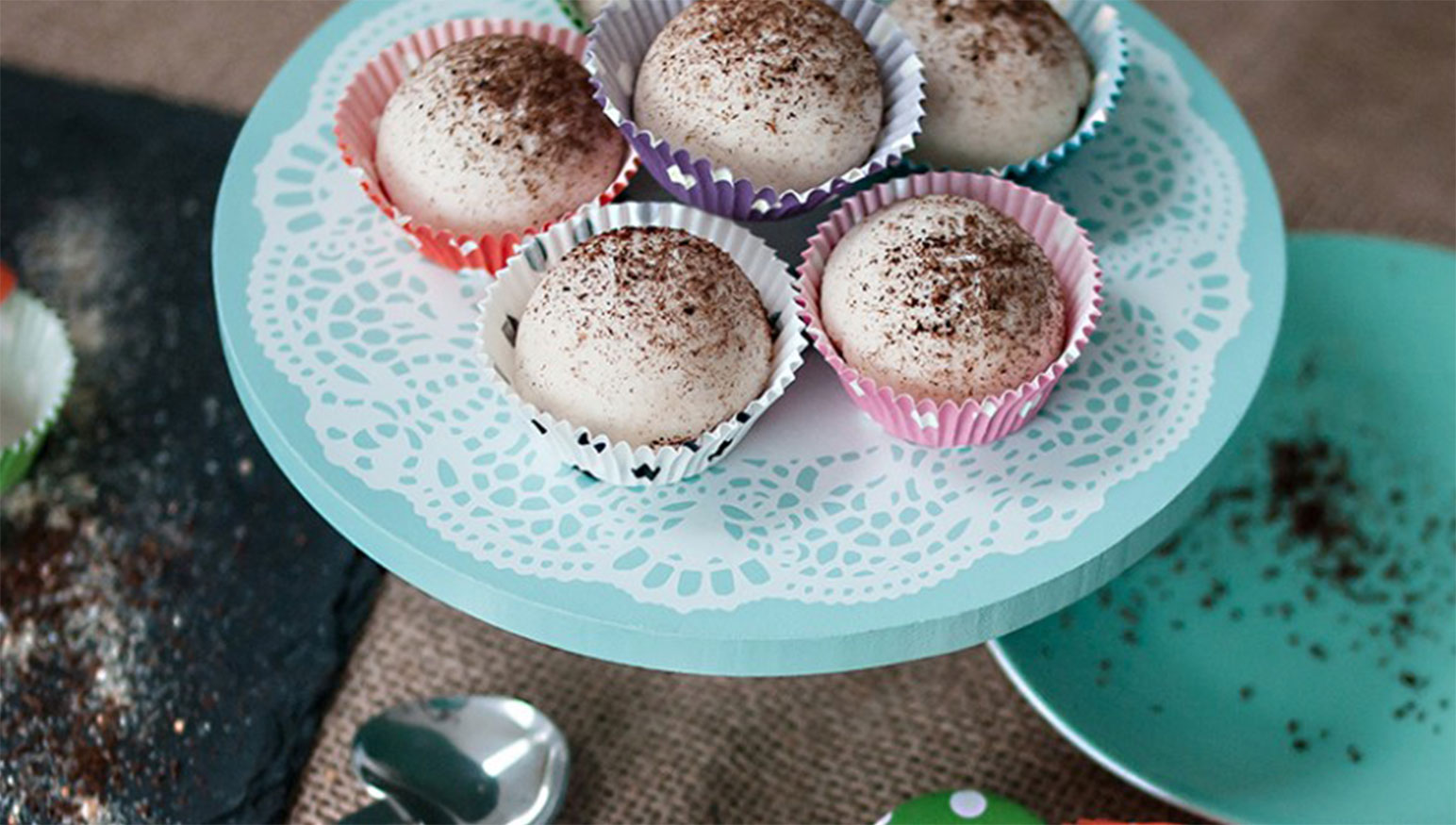 These little balls are not only pretty but tasty too! An interesting twist on your everyday peanut butter sandwich!
4 slices of Sunshine Soft White Bread
Cocoa powder, for garnish (optional)
Place bread on cling film and place a teaspoon of peanut butter in the middle as filling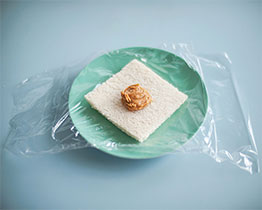 Pull the ends of the bread together wrapping the filling in the middle forming a ball
Twist the cling wrap together to secure the ball
Slowly unwrapped the ball from the cling wrap and place in a cupcake cup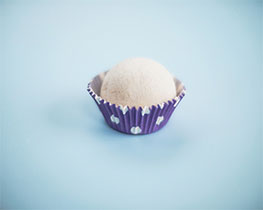 Sprinkle with cocoa powder before serving
Sunshine 100% Australian Oat Wholemeal Bread
Canned tuna or other filling of choice
Flatten the edges of the bread slightly with a rolling pin.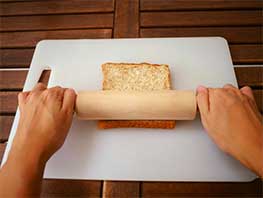 Next, cut the sandwich bread into rounds.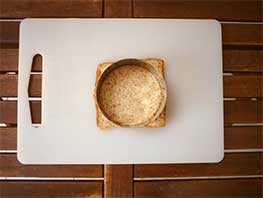 Fill the rounds with your favourite spread or filling. In this recipe, we're using a tuna/mayo spread.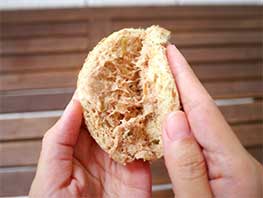 Bend the edges so that it forms a petal.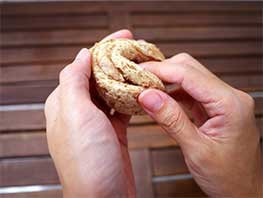 Arrange in a circle to form a flower.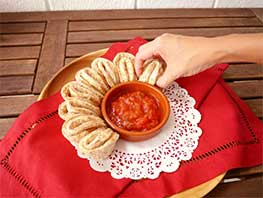 Serving suggestion: Add a bowl of dip in the middle so guests can dip the petals for added yum!
Create creative and tasty stacked sandwiches using smoked salmon and various cured meat!
6 slices of Sunshine Soft White Bread
Pea sprout and fennel leaves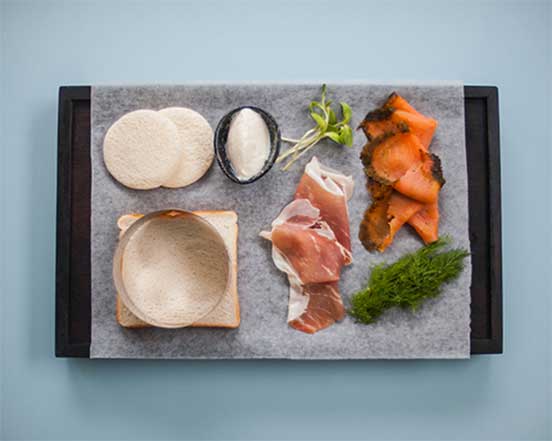 Cut out 6 bread circles with a round cutter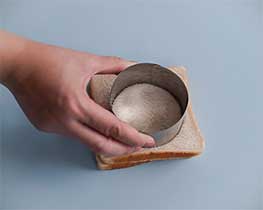 Spread mayonnaise on 4 bread circles, set as side 2 pieces without mayonnaise as the top slice
On the mayonnaise, place either a slice of salmon or slice of Parma ham
Stack the sandwich as shown in the photo topping with the last slice of bread circle
Place pea sprout or fennel leaves on top as decoration